History
Il Flessibile is a dynamic and modern firm founded by Nicastri family in 1993 and strong of a long experience maturated in more than 30 years in taps and fittings sector.
The great effort and tenacity allow us, come now to the second generation, to create high-quality products and 100% made in Italy.
Initially the production included shower and kitchen brass hoses, through the years the range of products has been extended using also additional materials such as AISI 304 stainless steel, plastic and nylon. In 2003 started the production of brass showers and holders. Many elements of assurance which, specialized and selected staff, a well-equipped machine park, and the use of quality raw materials, combined with regular tests performed in the internal testing laboratory, allow us to create an absolutely reliable product that has obtained several international certifications.
Certified ISO 9001 from over 15 years, we have always given the most importance to the relationship with the customer and our effort is continuously direct to research and development of innovative products to meet the different requirements of global markets.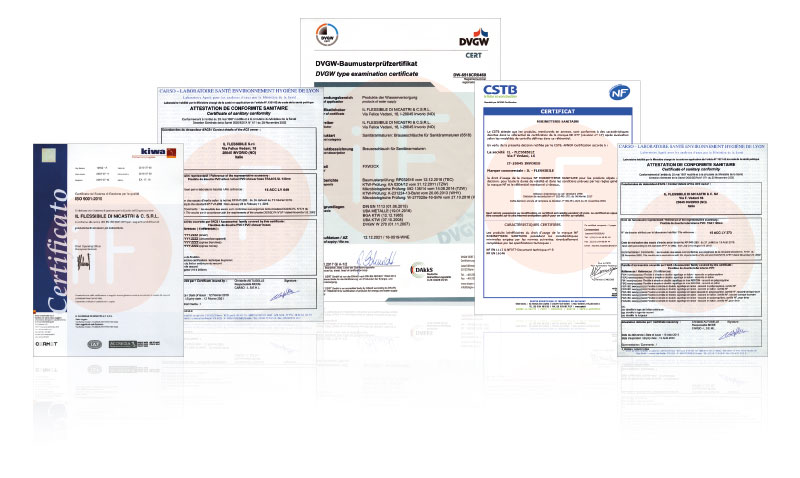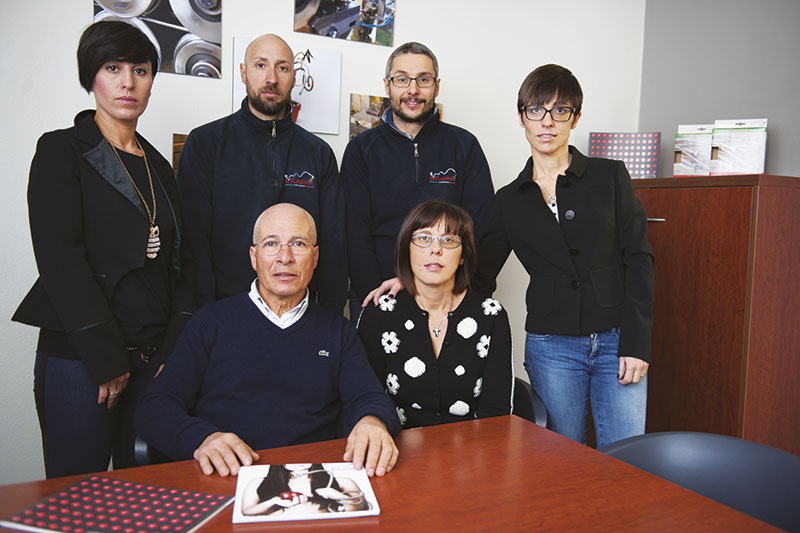 The Family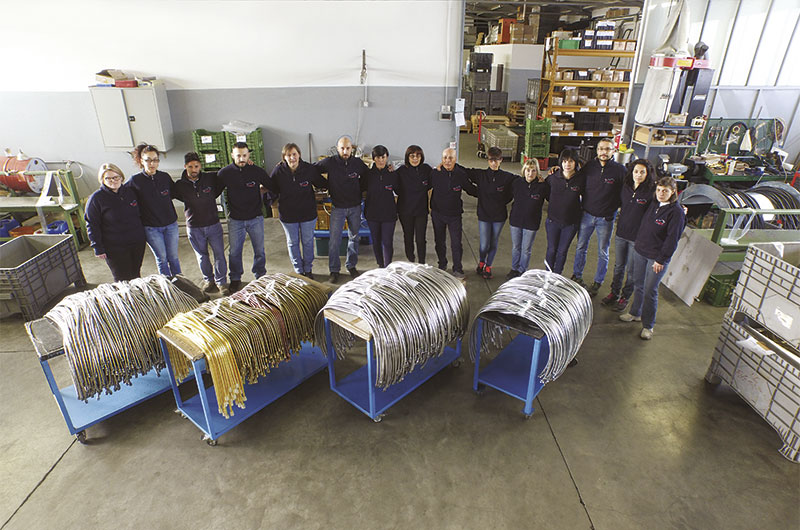 The Staff
FAMILY COMPANY
MANY YEARS OF EXPERIENCE ON THE FIELD
DYNAMISM AND FLEXIBILITY
DESIGNS SPECIFICALLY FOR THE CUSTOMER
CONSTANT UPDATING OF PRODUCTION TECHNIQUES
SELECTED AND SPECIALIZED STAFF
FAST AND PUNCTUAL DELIVERIES
COMPANY AND PRODUCT CERTIFICATIONS
INTERNAL LABORATORY TESTS
CONTINUOUS RESEARCH AND DEVELOPMENT
ENTIRELY MADE IN ITALY